A few featured designs
I have to admit…I like to see my designs featured in print or on the web. When I returned home from China last week, I was pleasantly surprised to see my Progress Lighting Haven linear pendant on the cover of the April issue of enLIGHTenment Magazine. The headline is "Top Kitchen & Bath Trends- What's Hot, What's Not," so I am hoping that my fixture was chosen for the first category.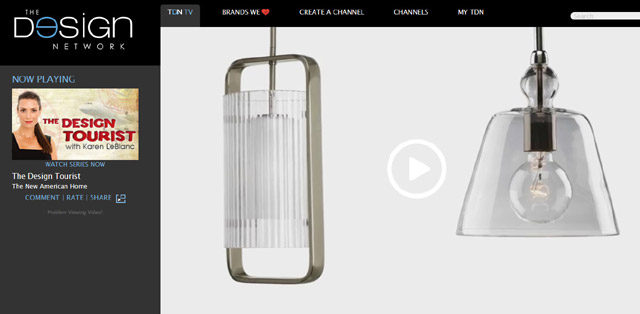 Soon after I saw the magazine last week, I noticed that Karen LeBlanc (aka The Design Tourist) featured several of my light fixture designs from the 2014 New American Home in a video on her web show. The house, built in Las Vegas as part of the International Builders' Show, featured several of my fixtures throughout, including a few single light pendants beautifully arranged in staggered clusters by Marc-Michaels Interior design. There was also a large custom oval Equinox fixture and large Haven pendants used as bedside lighting (both pictured below). As a product designer, I enjoy seeing my designs used in interesting settings and in unconventional ways, so I couldn't be happier with the images of interiors from the show house. For more pictures of the 2014 New American Home, be sure to check out Karen LeBlanc's blog post from February. Enough talking about old designs though. It's time to get back to work creating some new ones.